Communiqué du Wednesday 07 October 2020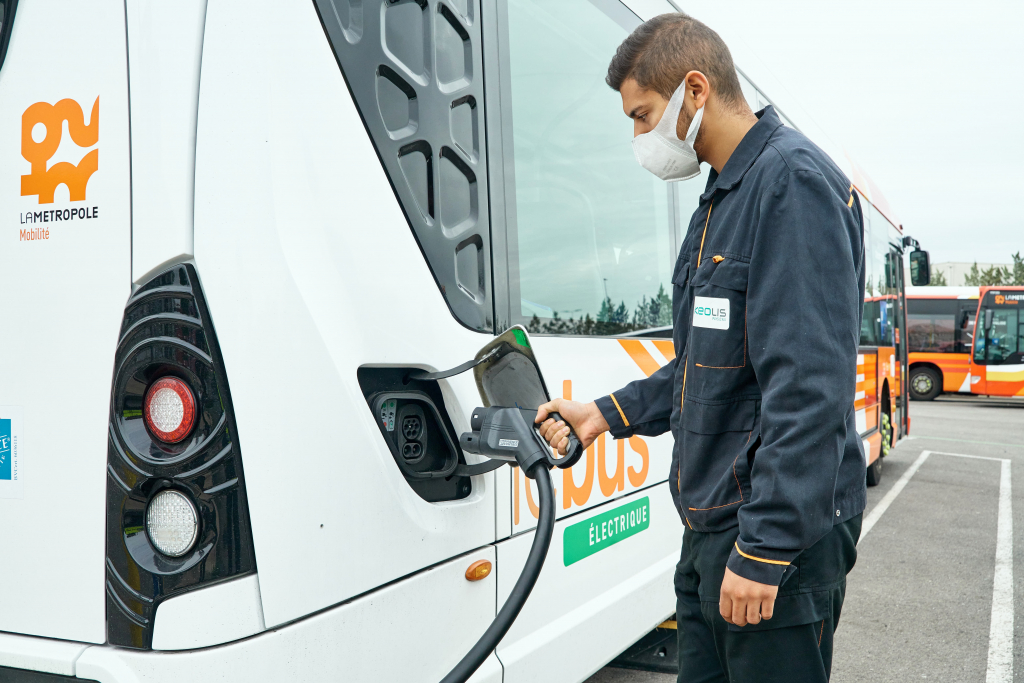 Keolis Pays d'Aix confirms its choice for theGX 337 ELEC
After the entry in service of 4 vehicles this year in Aix-Marseille-Provence Metropolis, Keolis Pays d'Aix has just confirmed a new order for 37 GX 337 ELEC. The buses are part of an order of 50 units, the delivery of which will last until end of 2022
Extremely quiet and environment friendly, the fully electric GX 337 perfectly meet the challenges of sustainable mobility, by contributing to the reduction of polluting and noise emissions. Equipped with a 350 kWh Lithium-Ion NMC slow-charging battery kit that powers a 160 kW electric synchronous motor, these 12 m buses offer, after full night charging, the equivalent of a full day of operation.
The full flat floor and the docking system enable disabled people and strollers to board the vehicle without any difficulty. In addition, thanks to the integration of battery storage in the roof and rear compartment, passenger capacity is optimized: in total, 27 seated passengers can benefit from the comfort offered by these GX 337 ELEC (USB ports, thermal regulation system).
These high value-added buses will be produced in the HEULIEZ BUS factory in Rorthais (France), a real center of excellence dedicated to electromobility, with its R&D center and its industrial facilities completely redesigned to accommodate the electric models and its test track equipped with all the charging systems, fast and slow.
With a complete portfolio of 100% electric buses capable of meeting all needs (9.5 m - 18.2 m), HEULIEZ BUS confirms its role as a key partner with the Authorities wishing to electrify their fleets for a more sustainable mobility. With more than 5 million kilometers run in operation, even in severe weather conditions, HEULIEZ BUS's reputation for 100% electric buses is now well established. To date, there are more than 400 GX ELEC marketed in France and across Europe.