Communiqué du Monday 22 June 2020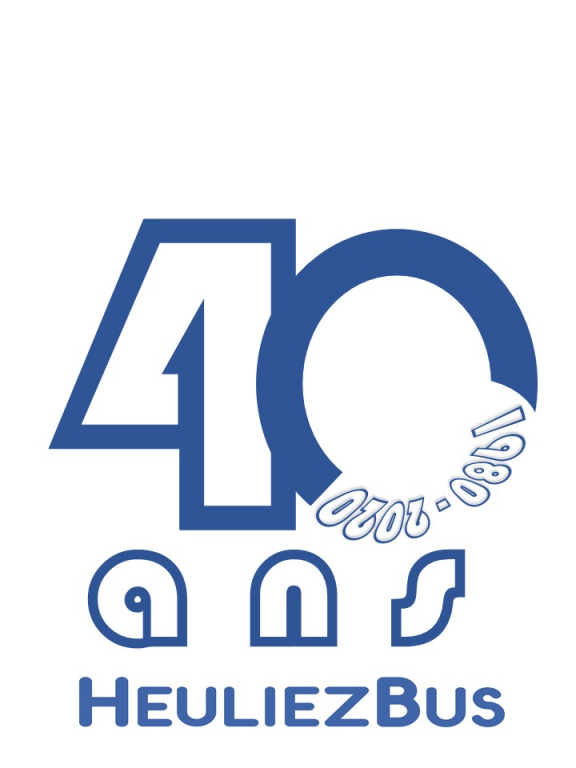 HEULIEZ BUS celebrates its 40th anniversary
This year, HEULIEZ BUS is celebrating the 40th anniversary of its Rorthais plant.
The Rorthais plant, which was inaugurated on June 4, 1980, has been part of the CNH Industrial Group since 2013
Driven by values of Creativity, Commitment and Excellence, the company has demonstrated over the past 40 years its capacity for innovation with the development of the first double-articulated bus, the first low-floor bus, but also the deployment of alternative solutions with bi-mode electric minibuses, versions equipped with CNG, LPG and hybrid engines and the manufacture of trolleybuses. These specific skills, acquired throughout a history dedicated to passenger transport, allow the brand to position itself as one of the leaders in the French market and to export its know-how.
When it started in 1980, with its 8,000 m2 of workshops, the factory was producing 300 units per year. 40 years later, the covered area has more than tripled, the site has a test track and all charging methods for electric vehicles. The industrial capacity has been planned to be able to meet quickly any change in the rate of production of the various models produced and can exceed 500 vehicles.
Being committed to the protection of the environment for a long time, the brand has developed a wide range of vehicles produced in Rorthais. It covers three market segments: midibus, standard and articulated. They are available in four lengths, two widths (2.33 m and 2.55 m) and four types of energy (hybrid, electric, CNG and thermal).
Having become a leader in midibuses and hybrid buses in France, the GX models are present on European markets: Germany, Austria, Belgium, Spain, the Netherlands, Norway, Luxembourg. A quarter of 2020 production will thus be destined for export.
Today, the company employs 440 people and is more than ever a recognized brand in the field of sustainable and 100% electric urban transport, dedicated to those who want to move towards a zero emissions future.