Communiqué du Thursday 05 December 2019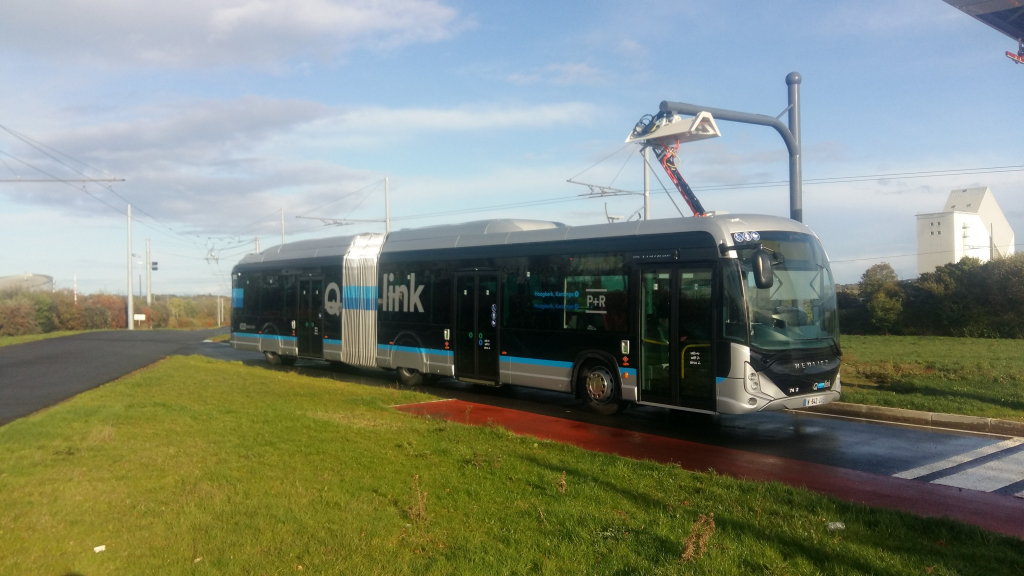 The first HEULIEZ 18 m FULL ELEC City busE haS been delivered
to Groningen – Drenthe region
This vehicle is part of a large-scale order for 49 units of fully-electric buses with on-board pantograph.
The buses will be operated in the north of The Netherlands where the largest electric fleet will be implemented in December 2019. Heuliez Bus will deliver a first batch of 49 units for the start of this concession. There is an option to replace within 4 years another 51 units in order to make the Q-Link fleet completely electric.
The Q-link lines are connecting the largest cities in the region and therefore they are giving a high level of comfort to the passengers. This translates in intercity seats, USB- connections between the seats, free WIFI and adapted climatization.
The GX 437 full electric model is equipped with a 160/200 kW electric traction motor and with energy & power Li-ion NMCG battery system (250 kWh), located on the roof and in tailgate of the vehicle. This unique battery package of the GX 437 ELEC allows both "overnight" and "opportunity charging" (loading at terminal stops through bottom up pantograph) in order to increase the daily range.
This version allows a range of up to 120 km with a single charge and still offers the possibility to be fast-charged during the day to extend the range, through the pantograph with a power up to 450 kW.
These 18-meter electric buses will accommodate more than 100 people on board,
42 of them in seating positions. The passengers will travel in a luminous passenger's cabin flooded with natural light thanks to a translucent articulation and the additional triangular windows located on the front platform.
With the delivery of this on-board pantograph e-bus version, HEULIEZ BUS demonstrates its leadership and expertise in the field of electric bus and its commitment to increase the attractiveness of urban buses to offer an alternative to individual modes of transport.